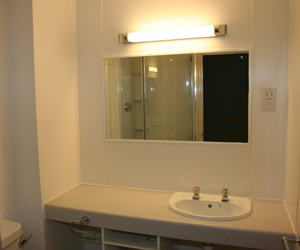 About Us
Here at HCS we are passionate about our work. We pride ourselves on the customer service we provide and our absolute commitment to work with you to deliver the hygiene solutions that are right for your situation and circumstances.
All projects are different and each one gets individual attention, from concept, through planning and during installation. We are not happy unless your particular project meets your requirement and is fitted at your convenience, according to schedule and at the agreed price. We believe this is the very least you should expect.
Our experienced project directors Colin Nash and George Turnbull will discuss your requirements and provide advice either by phone or in person. Through our main office we ensure the planning and installation processes are managed smoothly and efficiently. Please click below to view their profiles.